Ashton Eramya | Digital Designer
Life in Lagos, we travel to Portugal and back with Aje Digital Designer, Ashton Eramya. From the sandy enclaves of Praia do Camilo to the mouth watering chocolate cake on Avenida da Liberdade, Lisbon, here is your insider view into the summer that was. Leitura feliz, happy reading...
---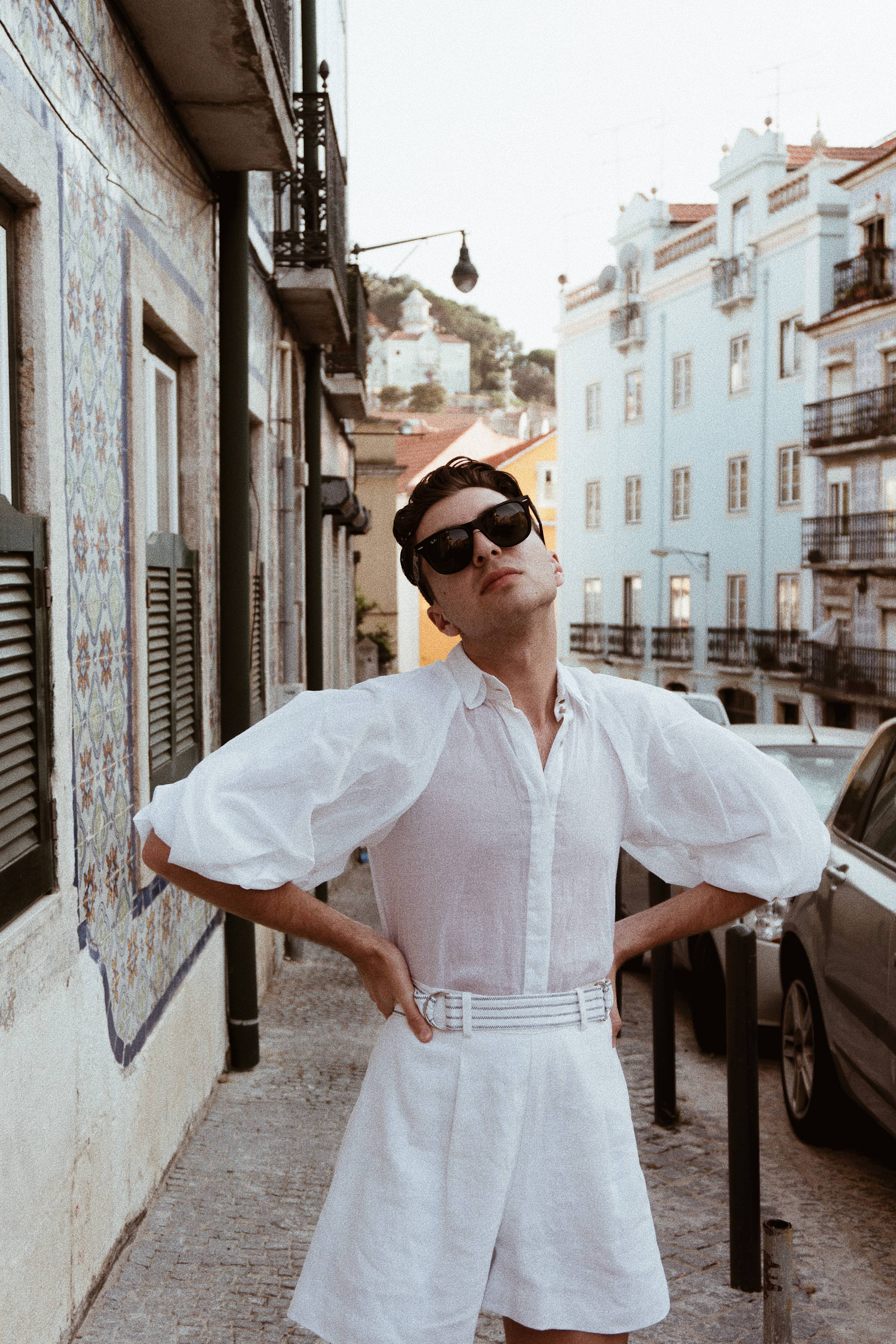 YOUR TRIP HIGHLIGHTS
Surprisingly, Portugal wasn't a country at the top of my list although having the opportunity to travel to spend a few weeks in the European summer sold it to me. I couldn't help myself with the chance of absorbing all that the country has to offer. Each city, untouched by war, with beautiful architecture dating back to the nineteenth century, remains with history on every corner. My absolute highlights would be watching the Portugal versus Italy football match at Estádio da Luz in Lisbon as well as tracking down the unashamedly titled O Melhor Bolo de Chocolate do Mundo, which translates to "The Best Chocolate Cake in the World".
LAGOS, LISBON OR PORTO (IF YOU HAVE TO CHOOSE)
In comparison with one another, each location has its own distinct qualities. Having to choose, Porto would be the winner. It doesn't get more Portuguese than that.
BEST ADDRESSES IN PORTUGAL
LAGOS
Don Sebastião – It's worth the wait, plain and simple
Praia do Camilo – Take 200 steps down to a sandy cove divided by ochre coloured rocks
LISBON
Heim Cafe – Opt for the breakfast board and finish with the fluffiest pancakes in the world
Time Out Food Market – Visit at any time of the day and you won't be disappointed
Red Frog – Buzz in and discover this intimate speakeasy serving crafted cocktails and whimsical creations
PORTO
Manteigaria, Fábrica de Pasteis de Nata – The best place to pick up a Portuguese tart.. or two
Sao Bento Station – A train station like no other, discover the extraordinary tiled murals adorning the main ticket hall dating back to the twentieth century
Ribeira Rio Douro – Porto's double decker bridge, Ponte Dom Luís I, contributes to the the city's best photo opportunity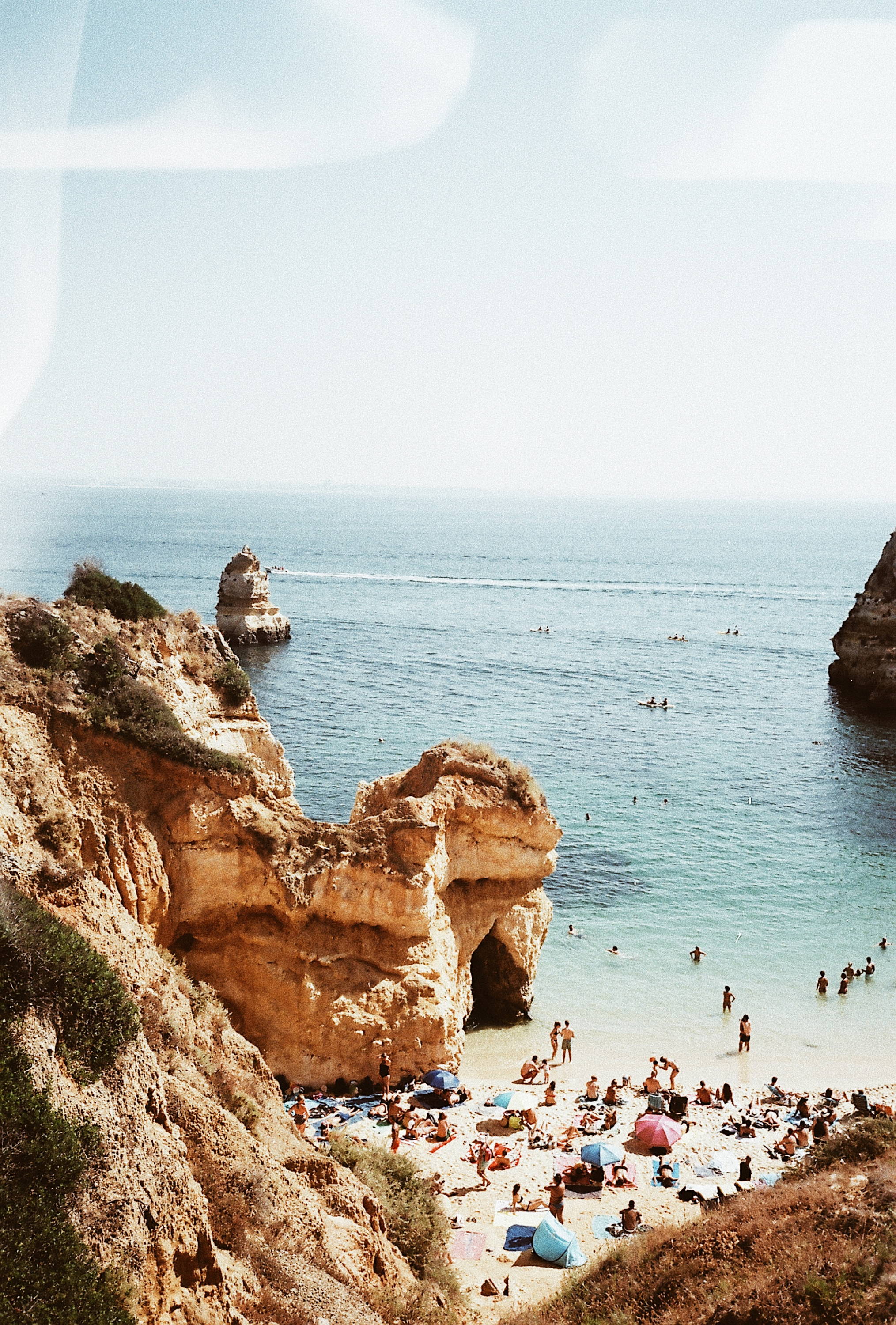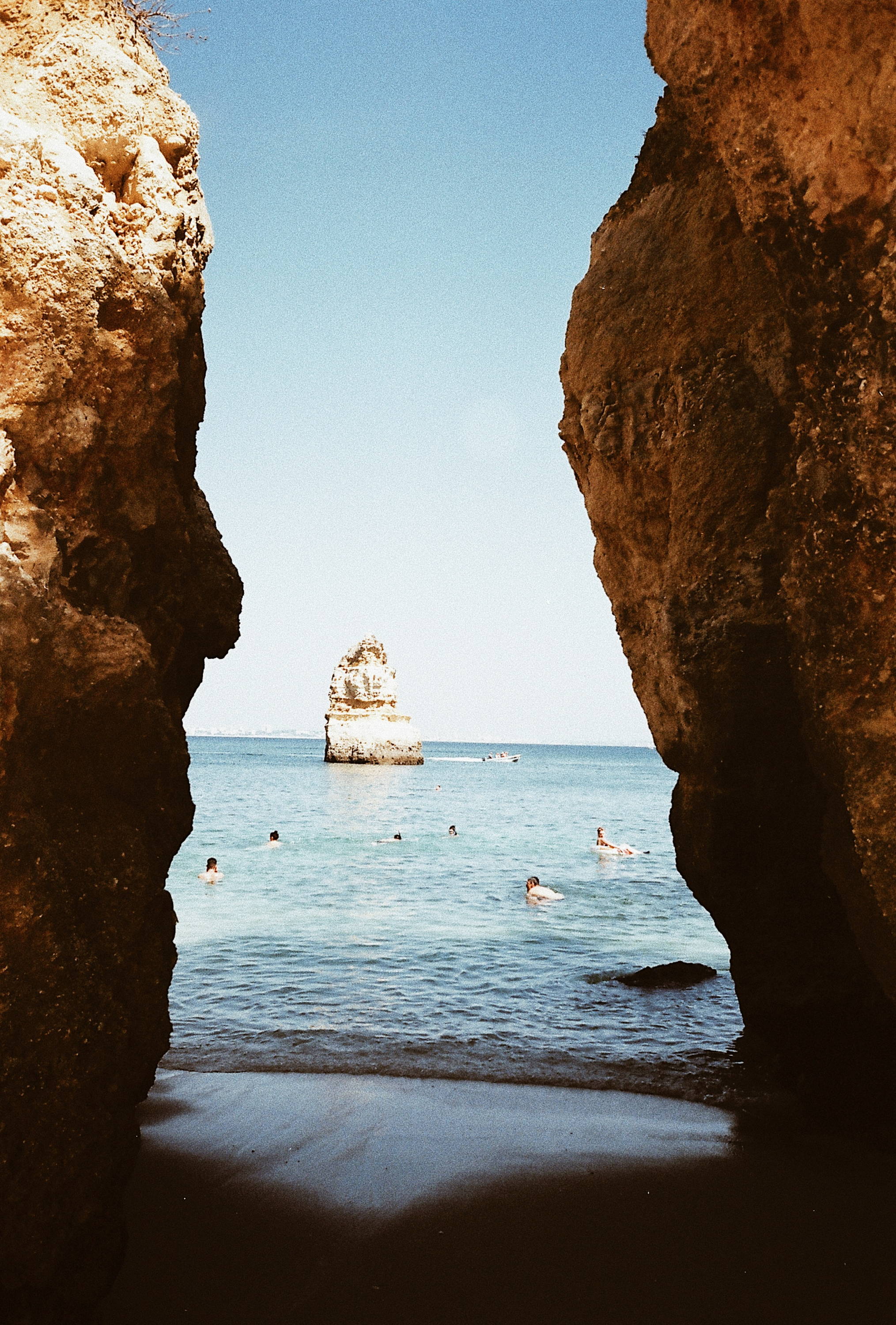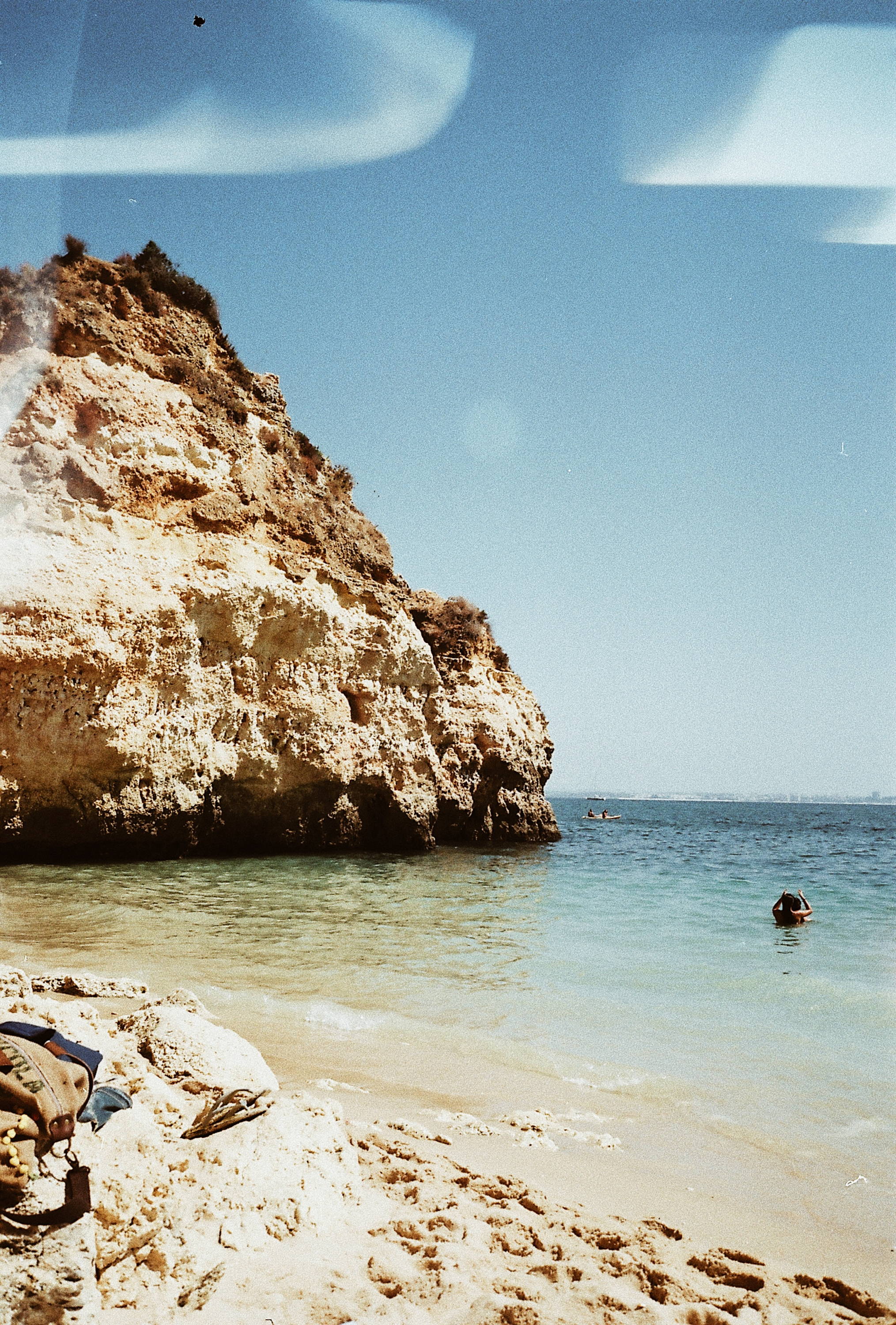 MOST INTERESTING TRAVEL MEMORY
There are too many interesting memories! The most memorable would be shutting an Italian restaurant down on the Lower East Side in New York with my best friend and cousin. We danced on top of the bar with the restaurant staff until four in the morning and then bumped into Stevie Wonder across the road. Most of my interesting memories have always come from New York.
Another would be death dropping for the first time on stage at the Elysium Hotel in Mykonos and having a standing ovation from the audience. The drags queens performing weren't too impressed and I ended up paying the ultimate price by injuring my knees for the rest of my time on the island.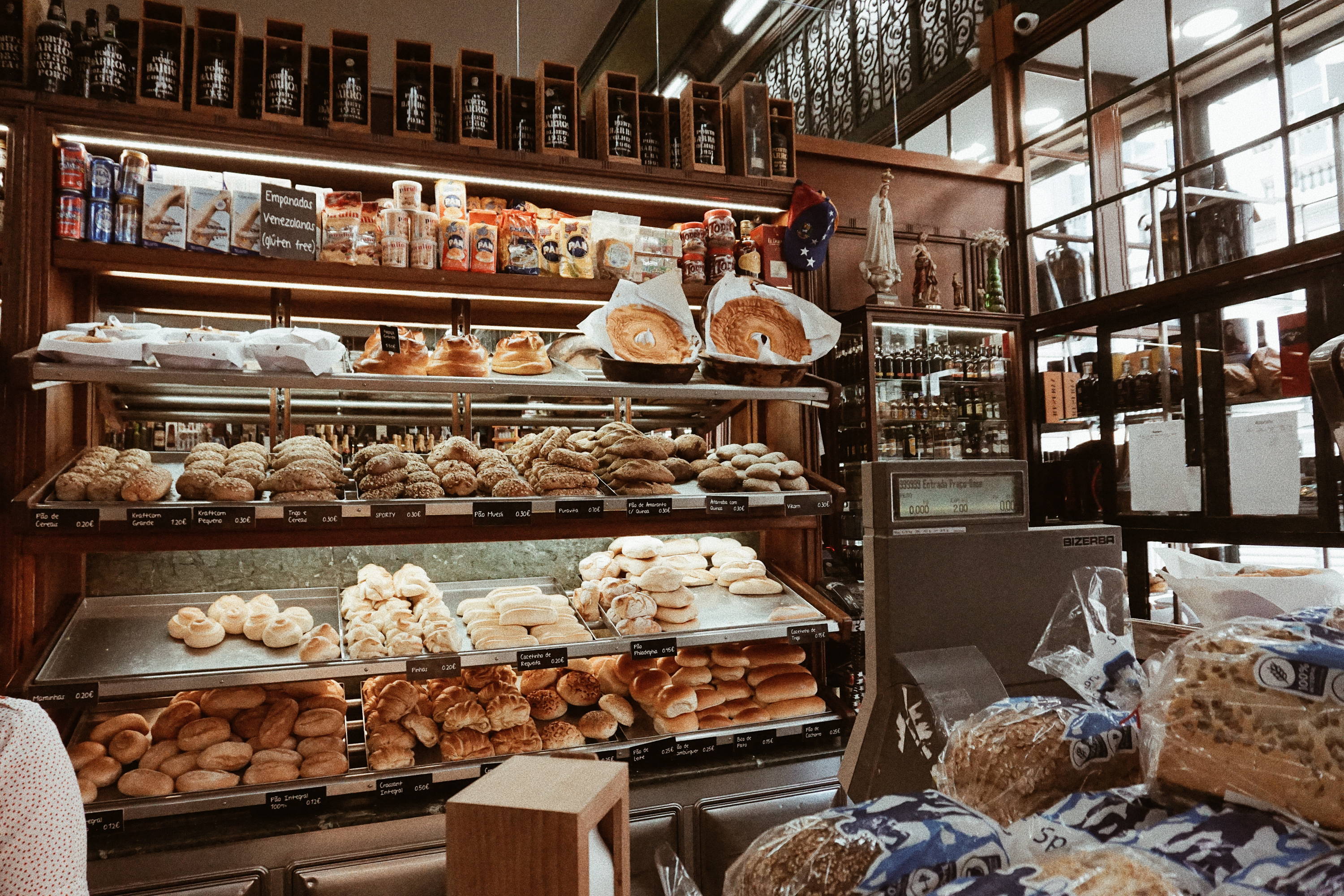 BEST KEPT TRAVEL SECRET / HACK​
My best kept secret is travelling solo – I believe this helps you build character and grow your personality because you are forced out of your comfort zone. I enjoy the stimulation of spontaneity, this makes discoveries as you go more exhilarating. The harmony of combining these two hacks together provides optimal fulfilment to make the most of a trip.
FAVOURITE PLACE EVER VISITED
Easily the Amalfi Coast – There really is just something about Italy. Throughout my late teenage years I dreamt of packing up after school and living life like Frances from the film Under the Tuscan Sun, this is still rather relevant today. Visiting Italy for the first time brought on a sense of nostalgia and although having never been before, I found myself in tears staring up and seeing Positano in its entirety from the beach.
what's next on your itinerary
Marrakech and Casablanca in Morocco are right at the top of my list followed by Marbella in southern Spain then up to Madrid and Barcelona. Given the timing, Beirut in Lebanon is on that same agenda.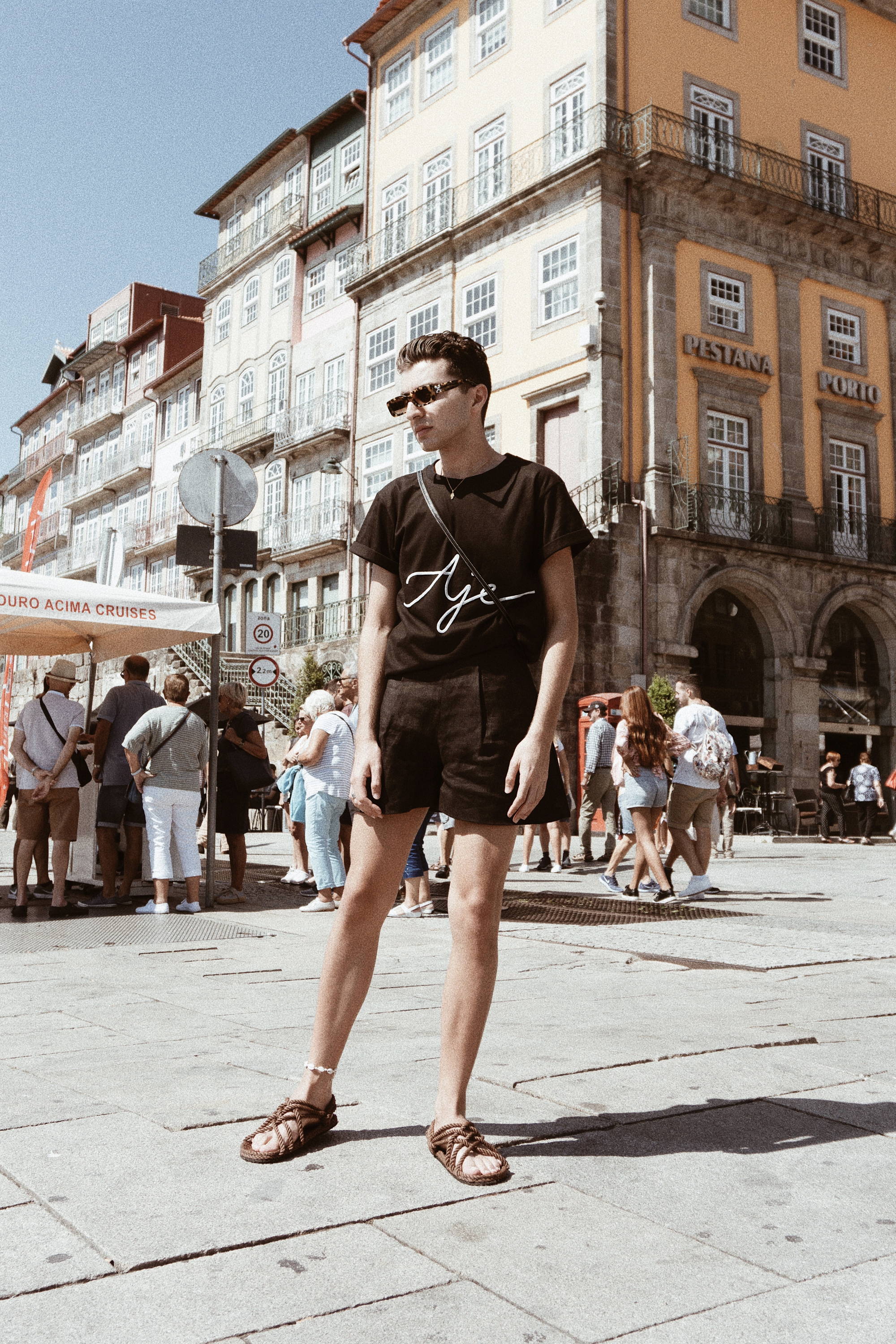 YOUR HOLIDAY FRAGRANCE
Tom Ford's Neroli Portofino through the day, Maison Margiela's Jazz Club at night.
SUMMER SKINCARE ROUTINE
Lately I've been obsessing over Dr. Geoffrey Heber's skincare line, Ultraceuticals. Coincidentally, I have been getting facials from their clinics for the last three months leading up to summer. I try to stay away from having to exfoliate my face too often because of how abrasive scrubs can be – I like working with softer cleansers to clean my face and neck, Ultraceuticals Ultra Hydrating Milk Cleanser and Skinstitut's Glycolic Cleanser 12%. Because of the humidifying air outside, a lighter moisturiser is enough to serve the skin perfectly, I like to use Glossier's Priming Moisturiser Rich on top of Ultraceuticals Ultra UV Protective Daily Moisturiser SPF 50+.
For my body, I love the composition of Le Labo's body range, their Shower Gel with sesame and mandarin finished off with their Body Lotion that carries hinoki and avocado oil are my secret weapons in being able to tell people why I smell so good. These products are perfect in retaining a summer glow from the neck down in a not so obnoxious way. Did I mention how good they smell?
I never leave the house without Glossier's Balm Dot Com – They seem to be scattered all over the place. I tend to find one in a bunch of my bags, there is one on my desk, a few in the car and sometimes in my pockets. This summer, I'm going with the Coconut, Original and Rose Balms.
YOUR SUMMER ESSENTIALS
The usual contenders – Linen, classic wash denim, signature sandals, a tote bag and a great pair of sunglasses. Because it is summer, a handful of lightweight, printed button down shirts become signature silhouettes and going brighter with coordinating styles doesn't do too much damage. Each look should sign off with a sublime summer glow and smile.
MINIMALIST OR MAXIMALIST
I'm a chameleon, some days I'm a minimalist and others I'm a maximalist. Life is too short to take things too seriously.
DESCRIBE YOUR ROLE AT AJE
Working in the Art Department, being the brand's Digital Designer is essentially a shapeshifting role in the same way I am as an individual. Ultimately, the role has morphed into all the things I am devoted to as a creative. My role is broken down into an array of creative branches; from content creation to web design and brand identity.
WHAT DOES A TYPICAL DAY ENTAIL
I'll begin my day quite early, this is a personal preference so I can make the most of my morning before stepping into the studio or the office. First things first, a brief skim through my phone and emails. A quick shower is essential as part of my morning routine followed by piecing together my outfit for the day. Generally, I will compose my look while showering to speed things up. After applying all my lotions and potions, I'll rest for five to ten minutes with a cold, iced mask around my eyes to reduce any extensive puffiness under my eyes. I'm out the door within forty minutes and then spend just about an hour on the train into town, this is where I spend my time catching up on social media, replying to emails and mentally start planning my day. By this point I'm desperate for a coffee. A visit to my favourite local in Paddington, Pusher Espresso Bar, before stepping into the office is crucial​​.
I'm normally the first in the office, so I allow myself thirty or so minutes to blast music while beginning to write down my agenda for the week or assess my daily to do list. Once the team arrives, I'm quickly in conversation with our fabulous Digital Content Director, Rachael Fair. Together we allocate time to collaborate our ideas on what content is required for assorted assets. You will find the two of us continuously in discussion in Edwina's office analysing campaigns, lookbooks, content strategy, website design and our overall brand identity and touchpoints – Something is always on our agenda. Rachael and I are always conversing about the industry, websites, blogs and our never ending shopping lists.
Lunch is quite early in the afternoon and if I've not packed a meal, deciding what to eat is the most difficult part of the day. By 3pm, I'm craving a hit of caffeine. I plan to leave our office between five and six depending on the week we are having – Most nights you may find me dining at The Dolphin, Nour or Pizza Birra in Surry Hills, otherwise I am attending industry events or spending time with family and friends.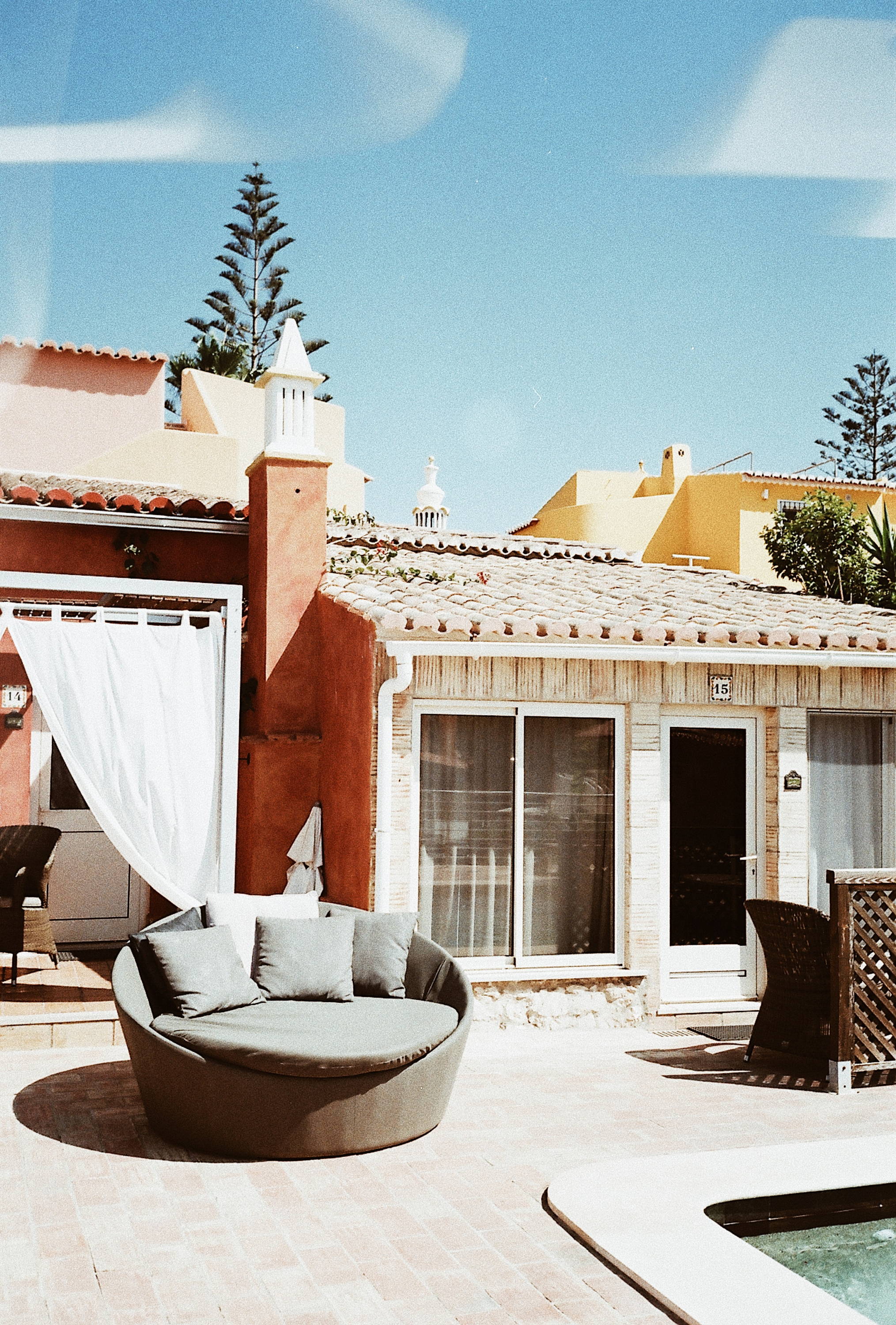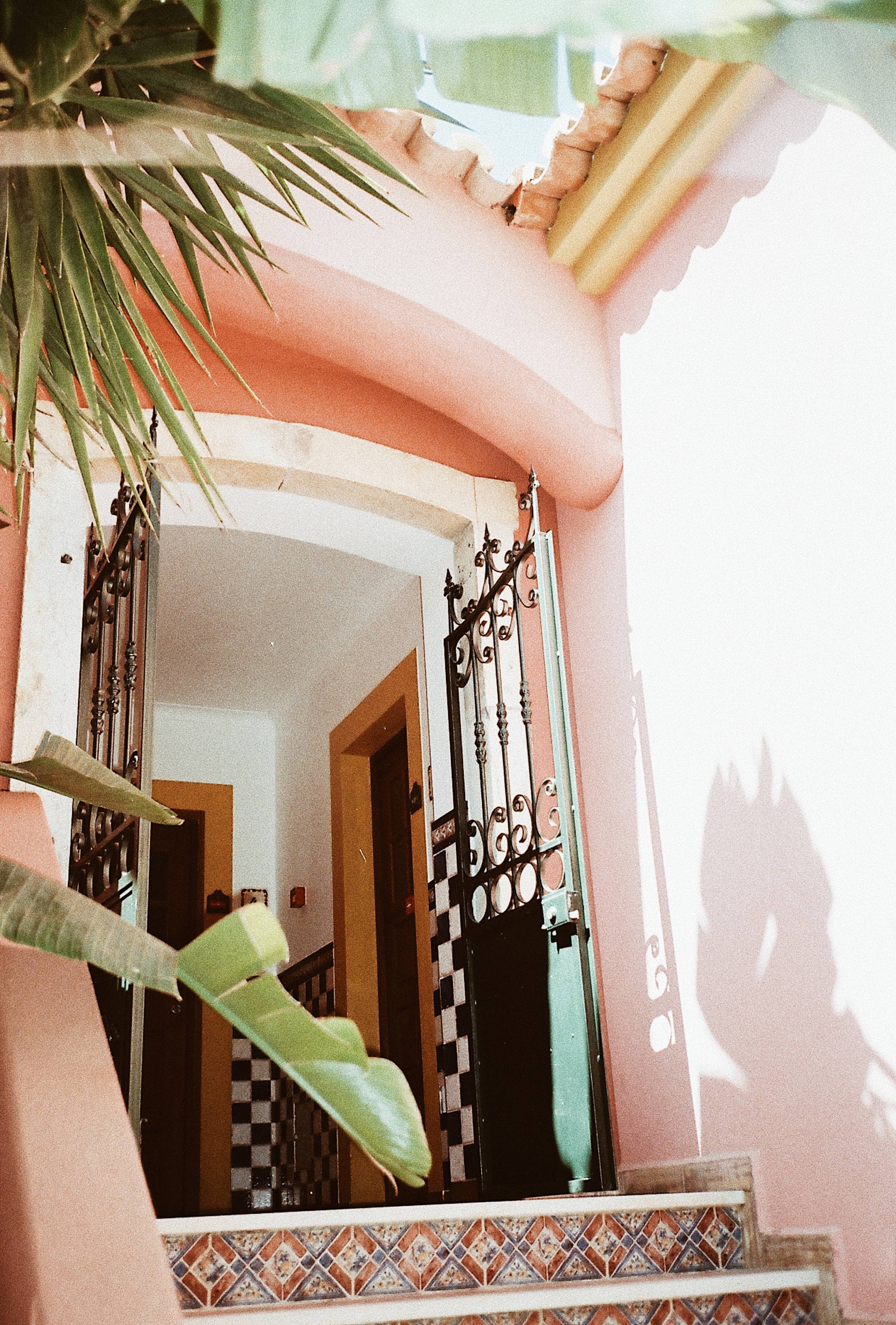 FAVOURITE PART ABOUT YOUR JOB
My job is to ultimately create substance and for that I pinch myself because of how lucky I am. Besides the thrill of watching your work come to life I would say that best part about my job is being able to work alongside the most talented collective in the world, having Edwina and Adrian allow me the opportunity to express my creativity through so many different mediums makes hours spent in the office effortless.
DESCRIBE YOUR CREATIVE PROCESS
For those who know me understand that I am quite expressive about my art and my emotions that rise in rigid moments so I would say my creative process is rather complex. Most of my days are spent behind a screen so I find stepping away and being in a comfortable silence is fairly indulging. Disconnecting myself with headphones on and a camera in hand can do some wonders. I begin the earlier moments of my process making moodboards and piecing commodities. You can find me writing most things down and frequently creating lists, genius strikes at relatively erratic moments. Ideas can't be forced so once a concept begins to evolve, I'm unable to stop until completion.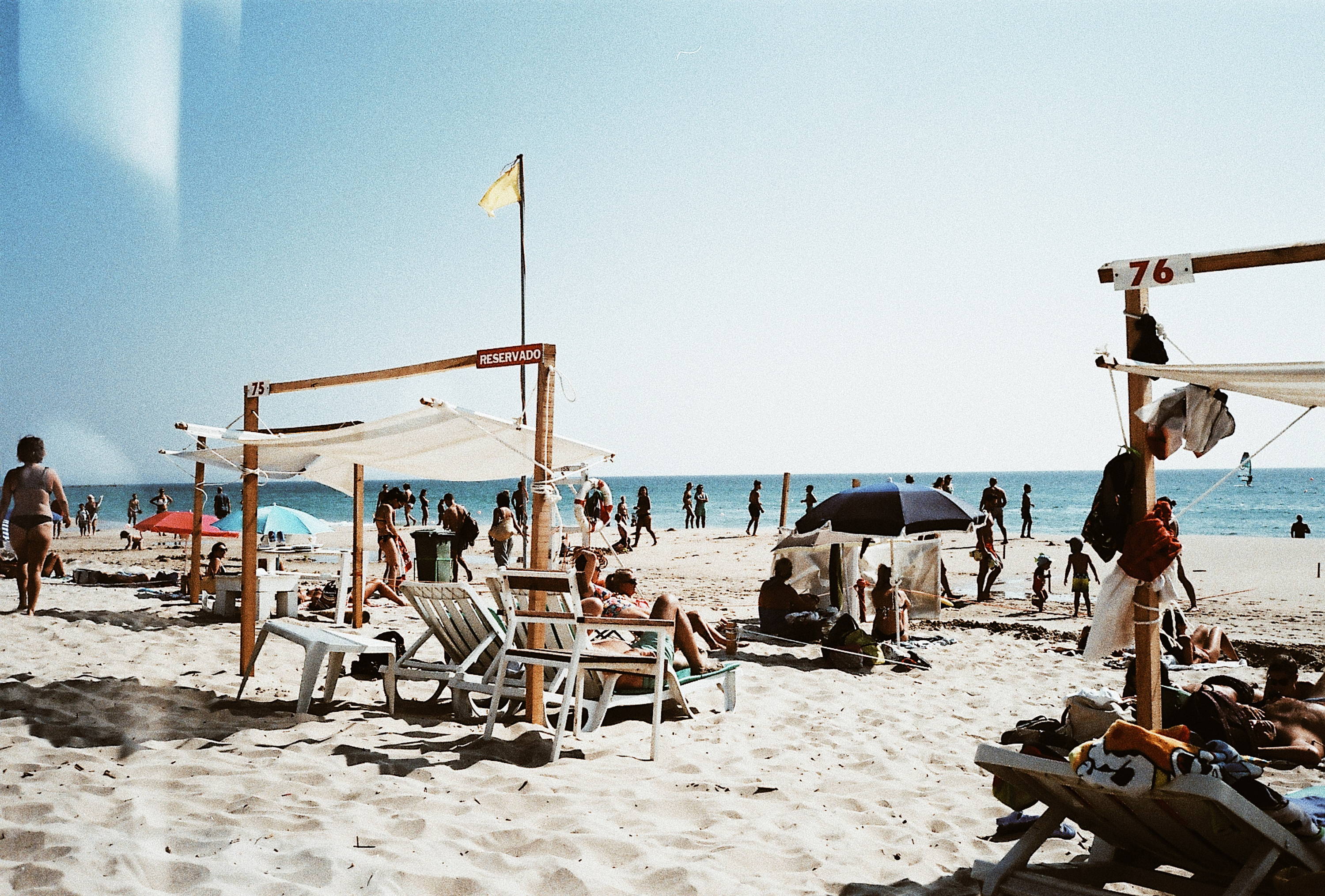 WHAT KEEPS YOU TICKING CREATIVELY
Communication between different personalities and backgrounds. I take consideration in keeping an open mind and sparking exchanges between individuals with foreign interests, improving knowledge in and understanding contradictory perspectives. Music, lyrics and film play a fundamental role in keeping me as creative as I can be. I'm a chronic overthinker and too often overanalyse, that is just the Gemini in me. Immersing myself in different cultures fuels me immensely so constantly travelling keeps my drive running smoothly. I have an awkward interest in desirability and sexuality – The sentiment in ways which subjectivity is observed by society.
if you weren't working in fashion what would you be doing
Although having a slight itch to be on stage as a dancer or in front of the camera pursuing a career in acting, I don't think there was a moment I didn't want to work in fashion. Luckily, for me, I found an industry that is a metamorphosis of all the roles I want to play in life.
best advice you've ever received
My late grandmother taught me a lot growing up. What resonated with me most was her ability to put others before herself but she never let herself get stepped on in the process. This paired with advice I gave myself at a very young age – to live life as though you are on a stage and nobody is watching. Be the best you can possibly be and in the instance someone has a problem with it, well it's exactly that...their problem.
your friends describe you as
An organised mess with seven personalities, although that would be way too nice for them.
what you're currently listening to on repeat
The soundtrack to A Star is Born remains on heavy rotation, Robyn's new record, Honey, my summer playlist which is updated regularly, Sunglasses and Bail Money, as well as our in store playlist, Aje Mixtape II: WOMAN, inspired by our Resort 2019 collection and beyond.
Aje Insider