Heleena Trahanas | PR Manager & Creative Director
A love of the Mediterranean that sparked a dream, she's the perennial traveller with a passion for culture and timeless beauty. Thriving on the creative stream that comes beyond the horizon, she lives for warm summers and long nights, friends by side and a wine in hand. A constant observer, thinker and dreamer, meet our latest Aje Insider, PR Manager of Dinosaur Designs and co-founder of ALEX AND TRAHANAS, the one and only Heleena Trahanas.
---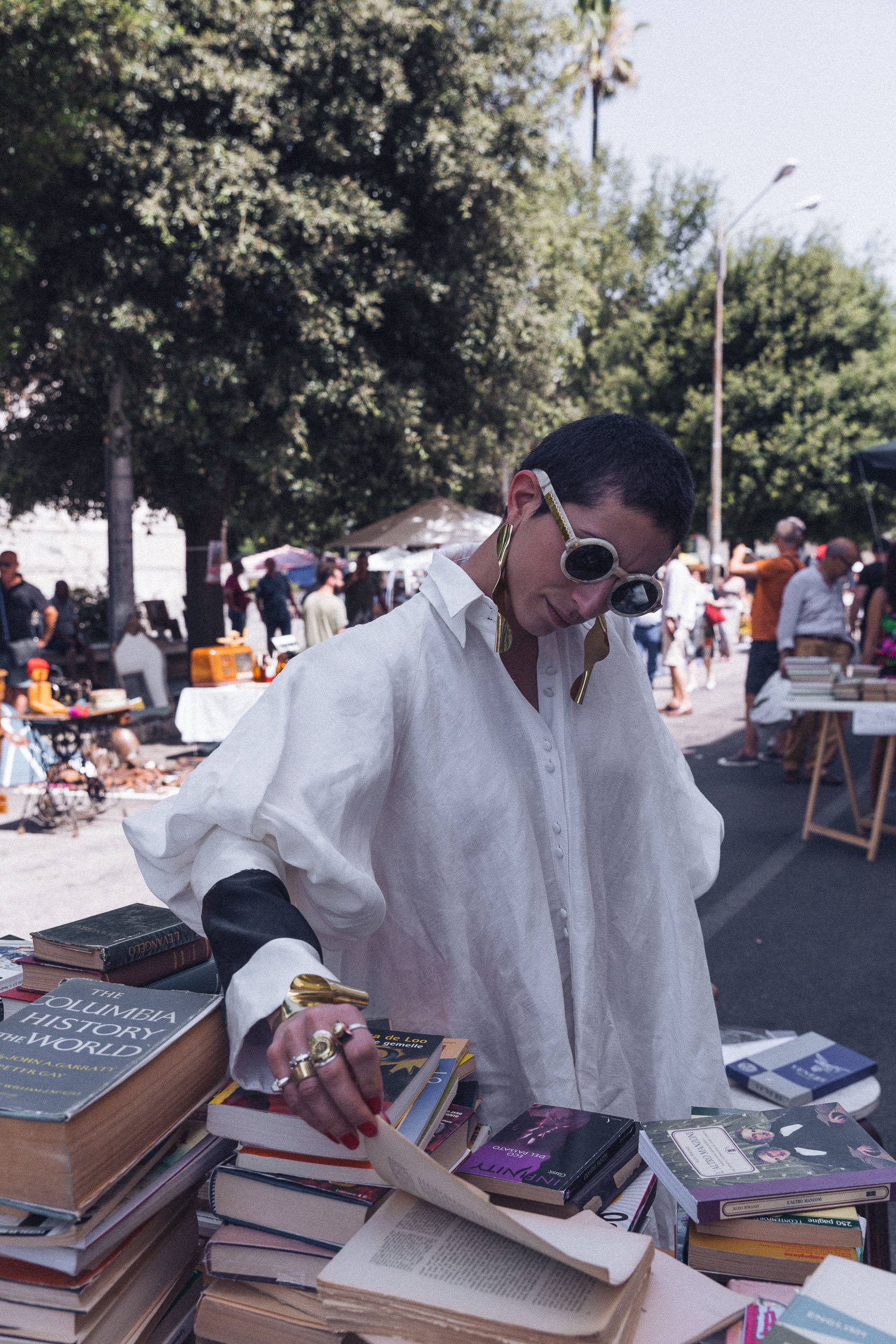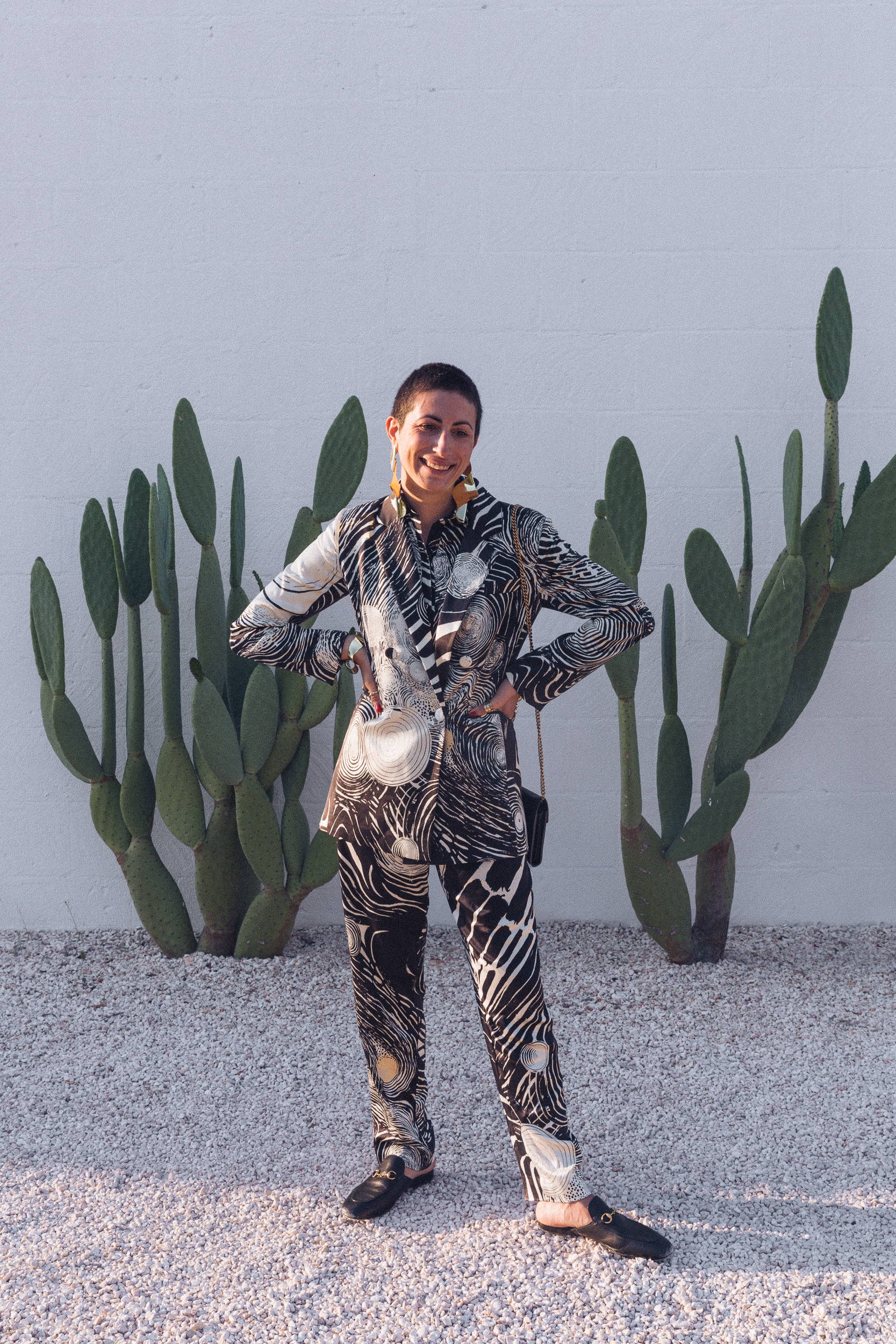 DESCRIBE YOUR JOURNEY TO WHERE YOU ARE TODAY
My journey has been one full of hard work, dedication, passion, curiosity, travel, family and friends. I graduated with a Bachelor of Business at UTS and majored in advertising and management. During my time studying I interned at Gourmet Traveller and Belle Magazine, before being offered a part time job there. I then graduated and was offered a job at Vogue Living and Vogue Entertaining + Travel. This was the beginning of my journey in publishing / media. From there I went onto working at Vogue, GQ, Country Style and Inside Out, before landing the role of PR and Marketing Manager at Dinosaur Designs (6 years to date), a brand that I have felt incredibly passionate about from a young age. In November 2017, Alexandra Heard and I co-founded, ALEX AND TRAHANAS, a lifestyle project; celebrated through timeless fashion and entertaining pieces.
WHAT DID YOU WANT TO BE GROWING UP
I've always been intrigued by magazines, in particularly fashion, design, food and travel magazines. I remember collecting them from a young age, I was always curious about what went on behind the glossy pages, it wasn't until I started working in publishing that I truly realised the roles and functions and of various departments which lead me to wanting to work in brand management, but it always needed to be for a brand that I truly believed in.
WHAT DOES A TYPICAL DAY LOOK LIKE FOR YOU
I must admit the first thing I do is check my phone, a scroll through Instagram and glance over emails. This is followed by a meeting with my business partner Alex or exercise – Xtend Barre, walk or jog by the coast, or a swim in the ocean, in the warmer months. I find exercise composes me, clears my head and sets me up for the day. Most of my days are spent at the Dinosaur Designs studio; it starts with the best coffee from Neighbourhood in Surry Hills, before the day gets away from me. My days can be quite varied. Daily I'm liaising with lots of different people – media, stylists, photographers, our stores in Australia, New York and London about different projects on the boil, some of which include publicity oppurtunities, producing photoshoots for Dinosaur Designs, organising events and exhibitions. A catch-up with Louise Olsen and Stephen Ormandy, co-founders of Dinosaur Designs, is always on the daily agenda as well as with our general manager and sales team, there is always lots to talk about – strategy, sales, marketing, new collections, discussion about the wider fashion, design and art worlds. I'm in constant communication with my wonderful assistant Alex, much of our time together is spent planning social media and talking press. In the evenings I might have an industry event to attend or Skype with our international press offices. If not, you will find me at dinner with friends or working on ALEX AND TRAHANAS.
best part of your job
Loving what I do and being able to share this with the world, plus, working in a creative environment and meeting so many creative creatures.
HOW WAS ALEX AND TRAHANAS BORN
ALEX AND TRAHANAS was born out of a joint passion for travel I had with Alexandra Heard. After meeting in the magazine world (over 10 years ago) we kept in touch via each other's travel pics and upon re-connecting, decided to create a brand for people (like us) who have been taken by the staggering beauty of the Mediterranean. We design garments, accessories and entertaining pieces sourced from our travels in Europe that create more of those truly delightful moments.
DESCRIBE THE ALEX AND TRAHANAS WOMAN
The ALEX AND TRAHANAS woman has been taken by the staggering timeless beauty of the Mediterranean. She is passionate about culture and lives for the warm summers of rolling long lunches, dresses effortlessly in linen and jewels – always with a delicious glass of wine in hand.
HOW DOES TRAVEL IMPACT YOUR WORK / CREATIVITY
Immensely. It's an escape, it takes me to known places but also new and unfamiliar places which spur ideas, challenges the familiar and introduces me to new ways. It's incredibly inspiring and refreshing and can create opportunities.
DESCRIBE YOUR CREATIVE PROCESS
It starts with my eyes, I'm a big observer of all things and a thinker, eventually a party of ideas start to dance until I get to the point where I can see a rhythm and I can start connecting ideas and synthesise new things. My creative process is constant, I am always observing, thinking and dreaming.
YOUR AESTHETIC IS
Chameleon. I have too many! Bold, eclectic avant garde, contemporary, androgynous, comfortable, kooky, fun, playful, creative.
COLOUR TO YOU MEANS
A conversation, a lifeforce.
YOUR MOST INSPIRING PLACE TO BE
My happy place – Masseria Moroseta in Puglia, Italy.
MOST INTERESTING TRAVEL MEMORY
There have been many interesting travel memories from extremely rich, colourful and confronting times spent in India and Mexico to solo travelling at my happy place, Masseria Moroseta in Puglia where I had the opportunity to meet so many interesting and inspiring people who are now friends.
YOUR SIGNATURE DISH
An epic cheese board of prawn saganaki.
YOUR LOVE OF ACCESSORIES CAME FROM
Dinosaur Designs.
YOUR FAVOURITE ARTIST / ARTWORK
Ooh I don't think I have one. Remember I am a chameleon. I love the works of many artists, to name a few Rothko, Georgia O'Keeffe, Morandi, I also loved the work of Mexican artist Josef Albers whose exhibition I saw at the Guggenheim during a trip to New York earlier on this year. Also, loving the work of two talents who are close to home; Stephen Ormandy and Louise Olsen, they are working on individual works for a major exhibition for Newcastle Gallery coming up in November, "OLSEN ORMANDY: a creative force", a must see!
WHAT DO YOU LOOK FOR IN AN INVESTMENT PIECE
Timelessness.
YOUR FAVOURITE GO-TOS IN SYDNEY
ALEX AND TRAHANAS pop-up lunches, taverna nights and aperitivo sessions.
When I am entertaining, Iggy's for pastries and bread, Ocello or Penny's Cheese Shop for cheese, Earlwood Wines for Greek delicacies, Victor Churchill for cured meats and pâté and for wine Paddington Fine Wines.
Sean's Panaroma
10 William
Fratelli Paradiso
Dear Saint Eloise
The Apollo
Omeio
Neighbourhood
Room10
The Nielsen
Poepke
Sydney's Harbour Beaches
BEST WAY TO RECHARGE
Travel or a swim in deep ocean blues
what's next
I'm excited to take you on my journey
---
With special thanks to our official partner

Aje Insider