Yan Yan Chan | Influencer
Do it with passion or not at all. For tastemaker and photographer, Yan Yan Chan, we'll always have Paris. Following her to the French capital, fall for the insider advice on how to do it right. From where to eat, sleep and shop, and the ultimate packing notes, take your cue here. Let's fly away.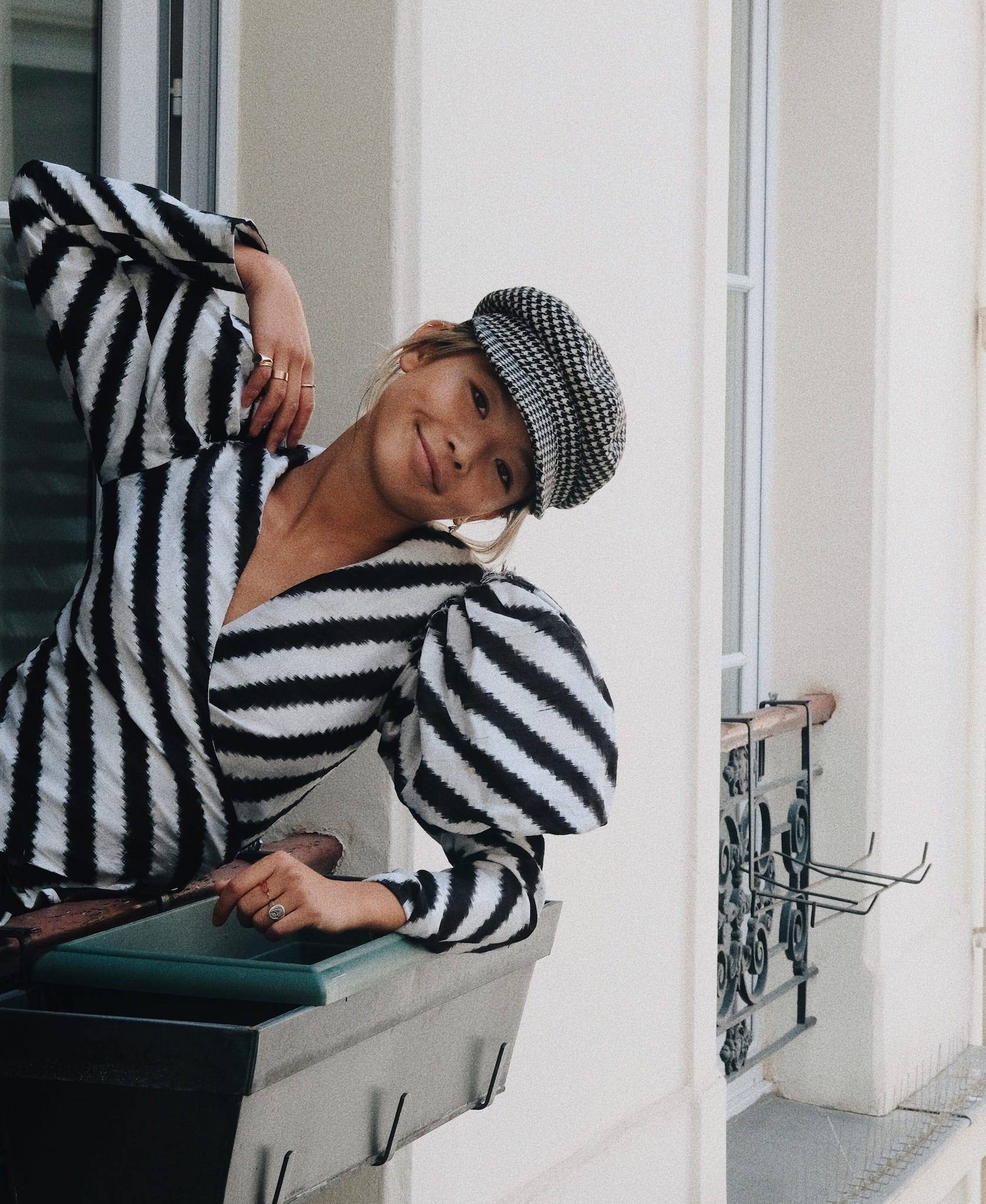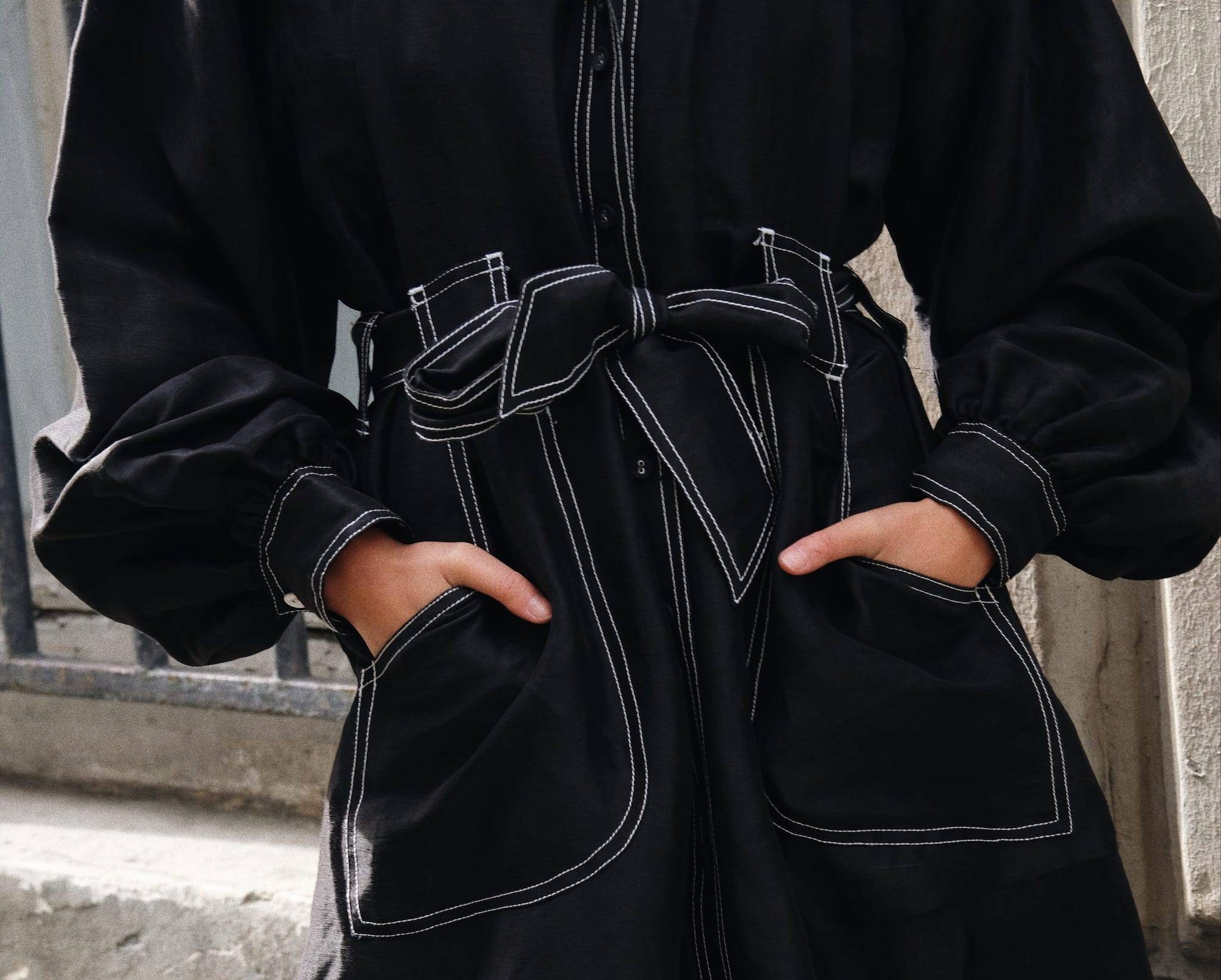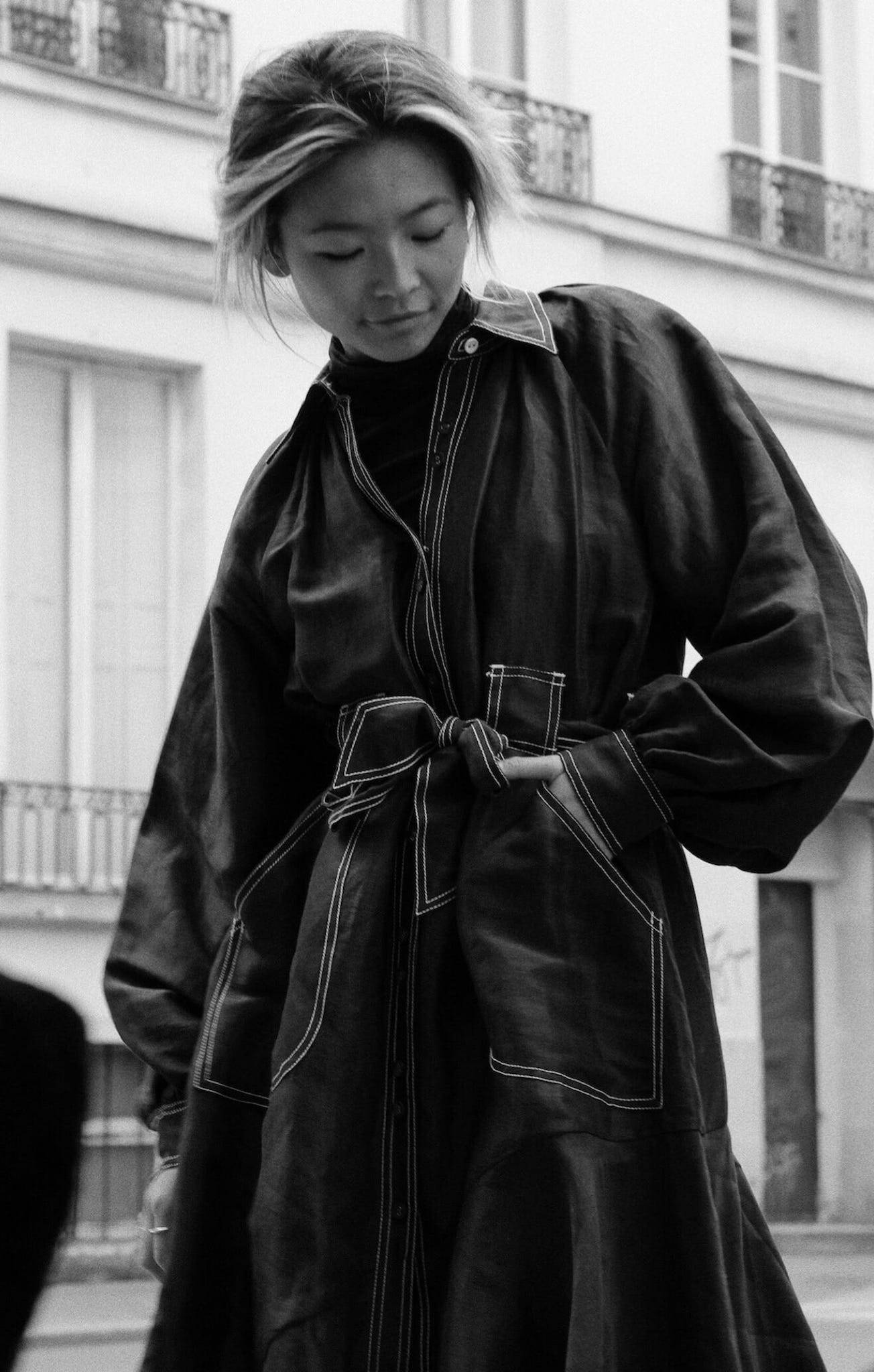 The Giorgio Dress
FIRST STOP WHEN YOU TOUCH DOWN IN FRANCE
Every time I've flown into France, it has been into Paris, and it's always 6, or 7am. So my first stop is always to the Airbnb or hotel I'm staying at, to drop my bags off — if I'm lucky I can shower, if not, check in is always at 11am, so 23 hour flight aside, I'll rock the slight greasy hair and under eye bags and go to the nearest boulangerie for a chocolate croissant or two, toasted!
DESCRIBE YOUR PERFECT DAY IN PARIS
EAT
Chez Janou, the beef bourguignon in winter, with freshly baked bread. If it's summer, I love eating in the park. This usually means getting a fresh baguette, cheese, some rocket, tomatoes and ham. Made in the park, with a glass of Rosé.
SLEEP
An Airbnb near Le Marais, or it I'm feeling fancy, The Peninsula Paris is an absolute delight and treat. The staff and food are my favourite, not to mention their Chinese breakfast.
SHOP
Le Bon Marche for high end, and sales...and The Broken Arm, they have the best menswear.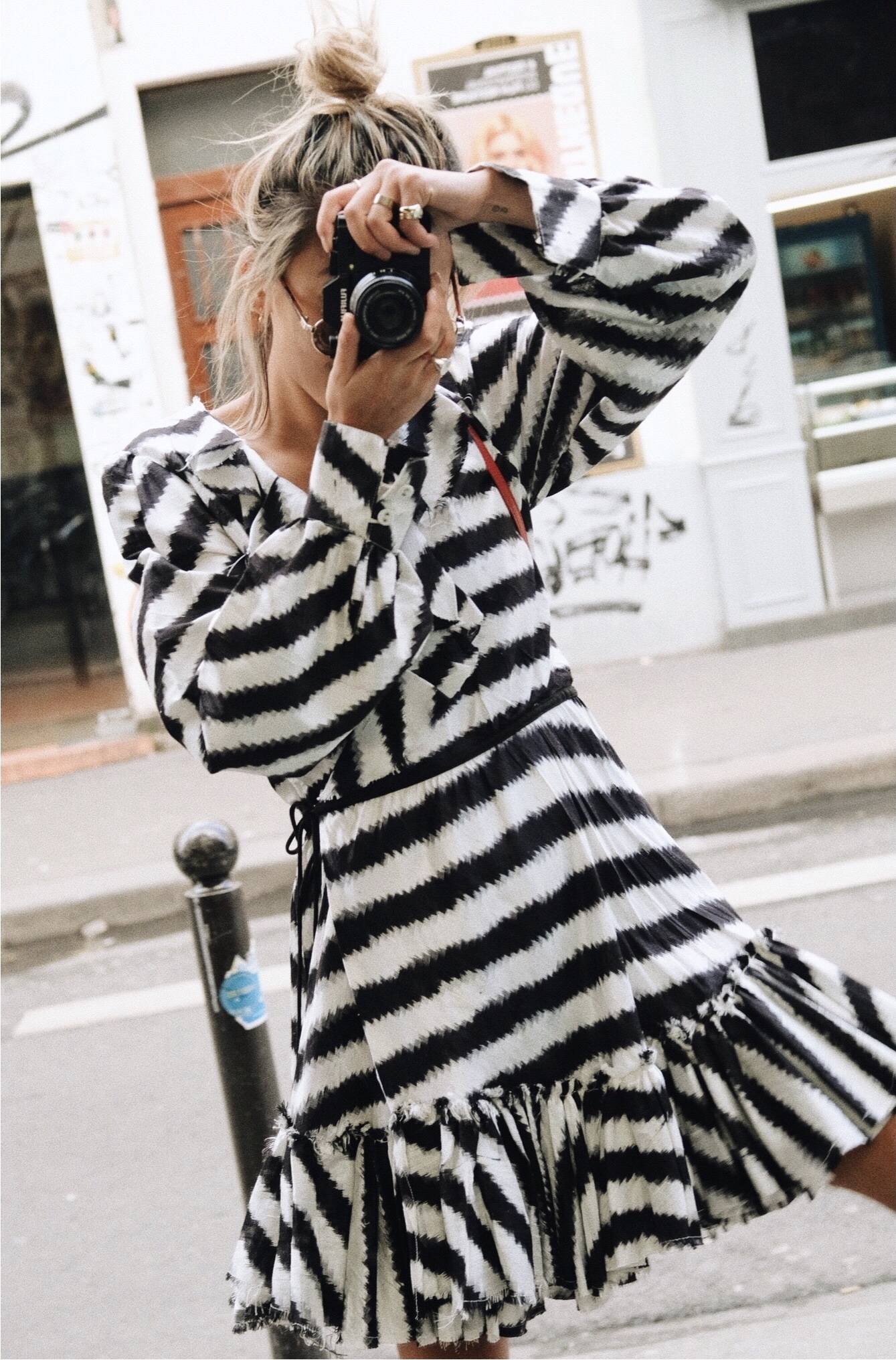 The Tablas Dress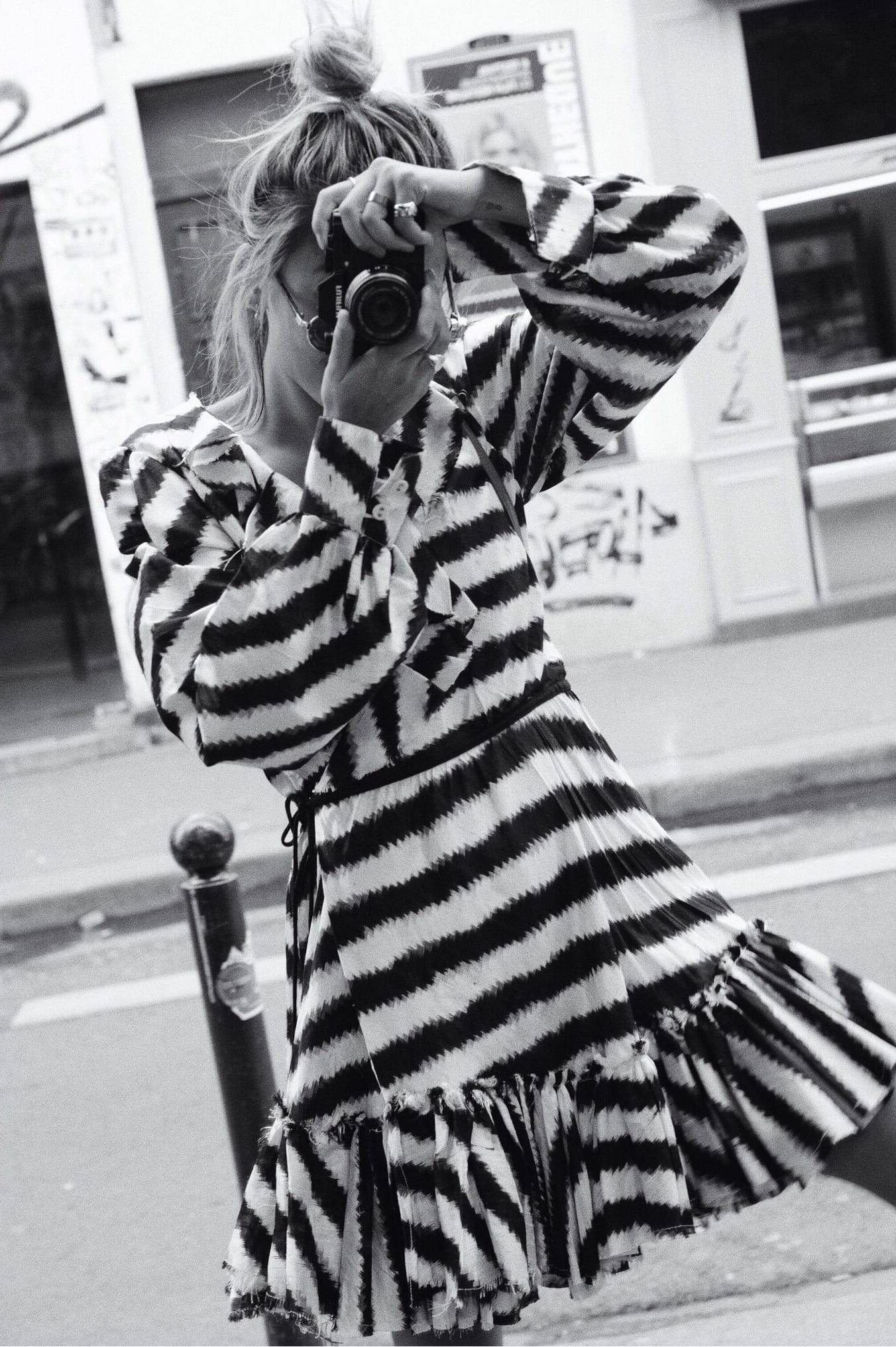 YOUR MOST INSPIRING PLACE TO BE
Paris forever, however, I've always wanted to spend a summer or spring in Aix-en-Provence. I've never been but I met Frederic Fekkai last year, and he told us the most amazing stories about his home…the fields of lavender, the olive trees, making olive oil, and of course all the wine. I can only imagine the aroma of the air and the impeccable lifestyle. I'd love to live in a Bastide for a while too.
WHAT YOU NEVER LEAVE HOME WITHOUT
Perfume
DIGITAL OR FILM
Love both equally.
CAMERA OF CHOICE WHEN HOLIDAYING
My precious Canon AE-1 for film, or my compact SLR Fujifilm.. I have the T2, and it's the perfect digital companion.
YOUR MOST INTERESTING TRAVEL MEMORY
I think a lot of my most interesting travel memories entail a sleepless night, straight into a flight, and into a new city for the morning after.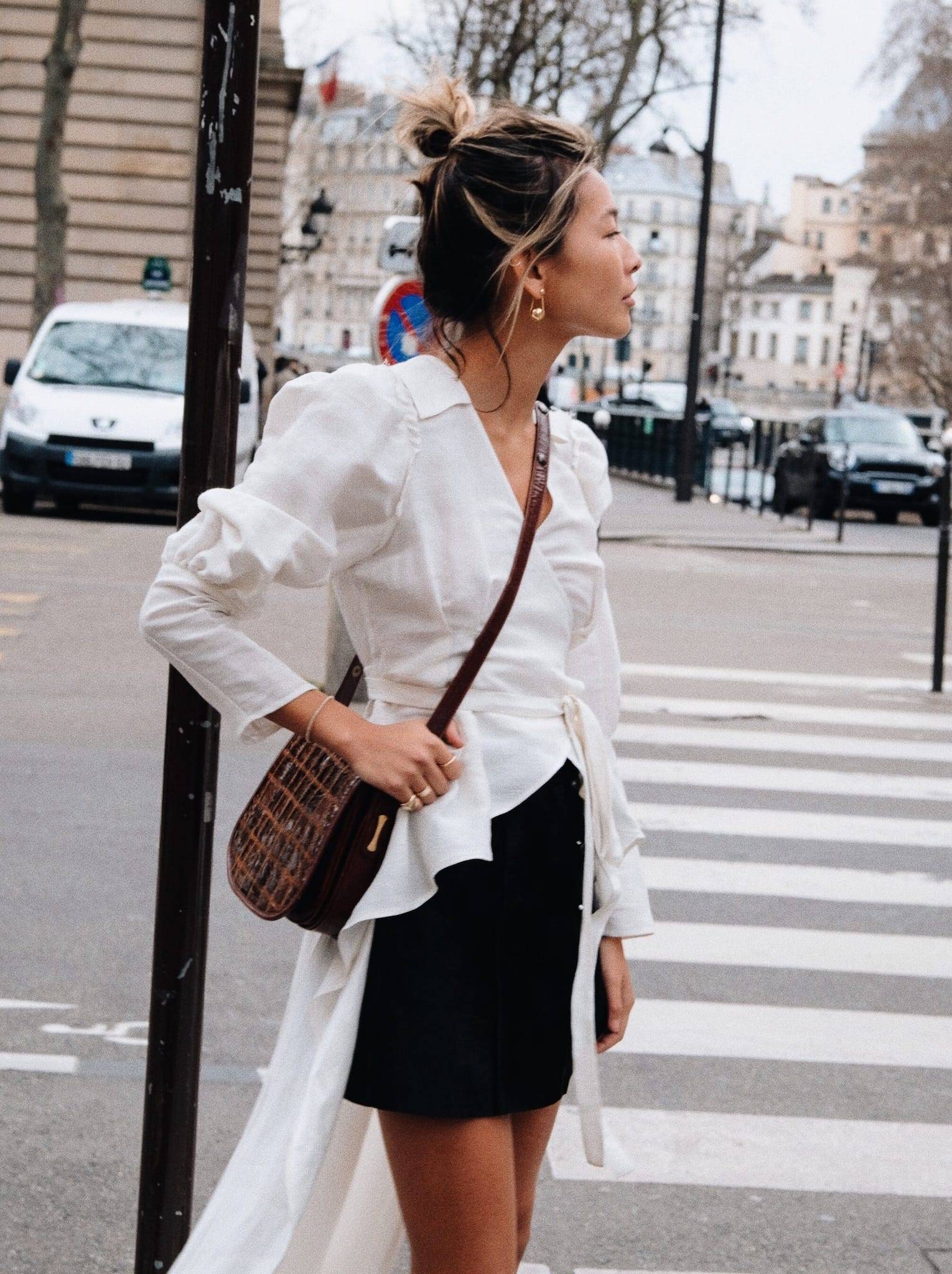 The De Cristo Top and Pallenberg Mini in Black Pony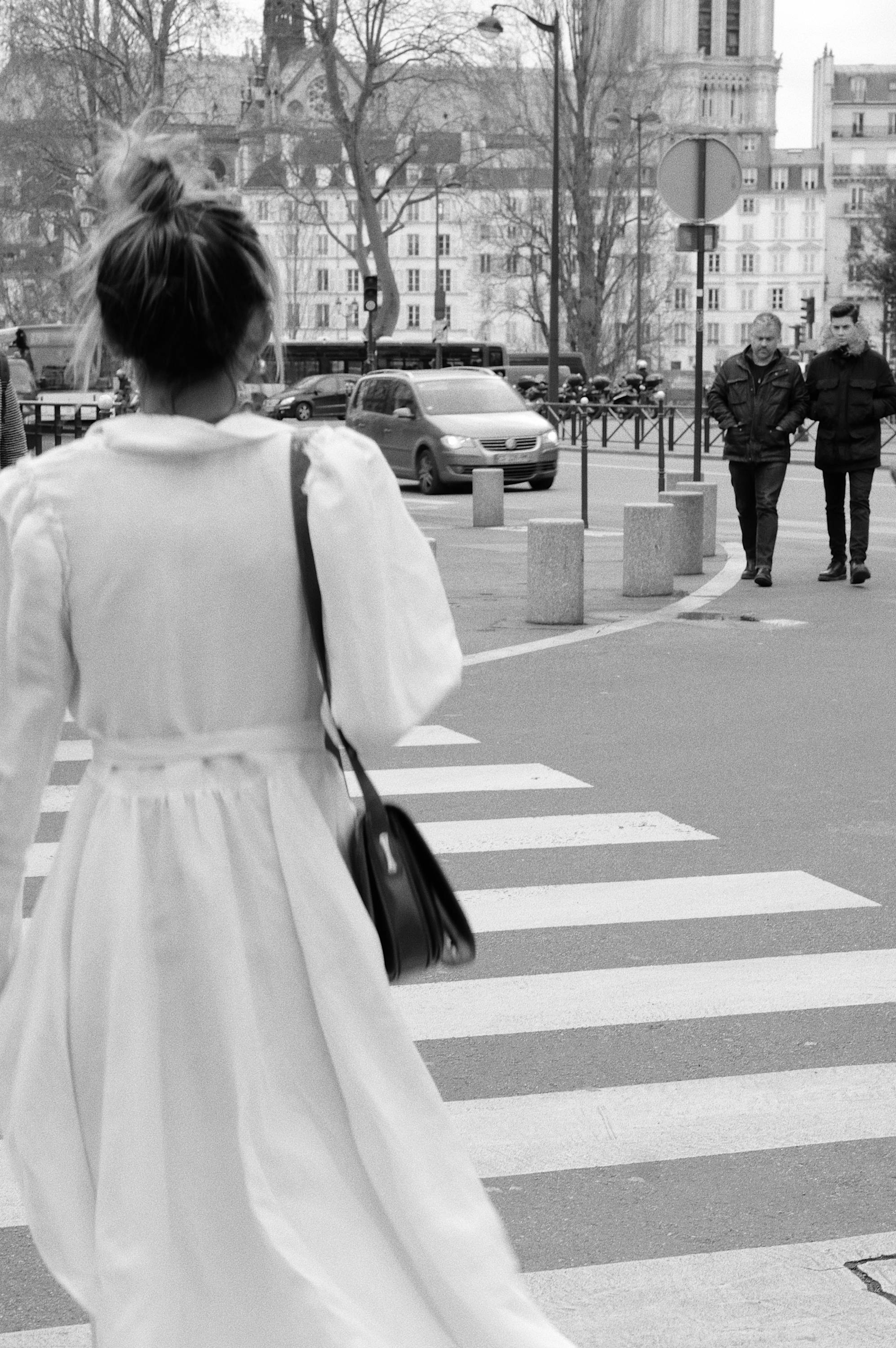 FAVOURITE PLACE EVER TRAVELLED
Maybe Italy…I go back every year, and my love grows for it more.
BEST TRAVEL HACK
Always pack a carry-on with fresh underwear and outfits. Lost baggage is a thing, and it's not ideal. Especially when you're travelling to somewhere cool. This happened to us on this trip! We were luggage-less for 3 days in snowy Paris.
CREATIVITY TO YOU MEANS
Freedom to express.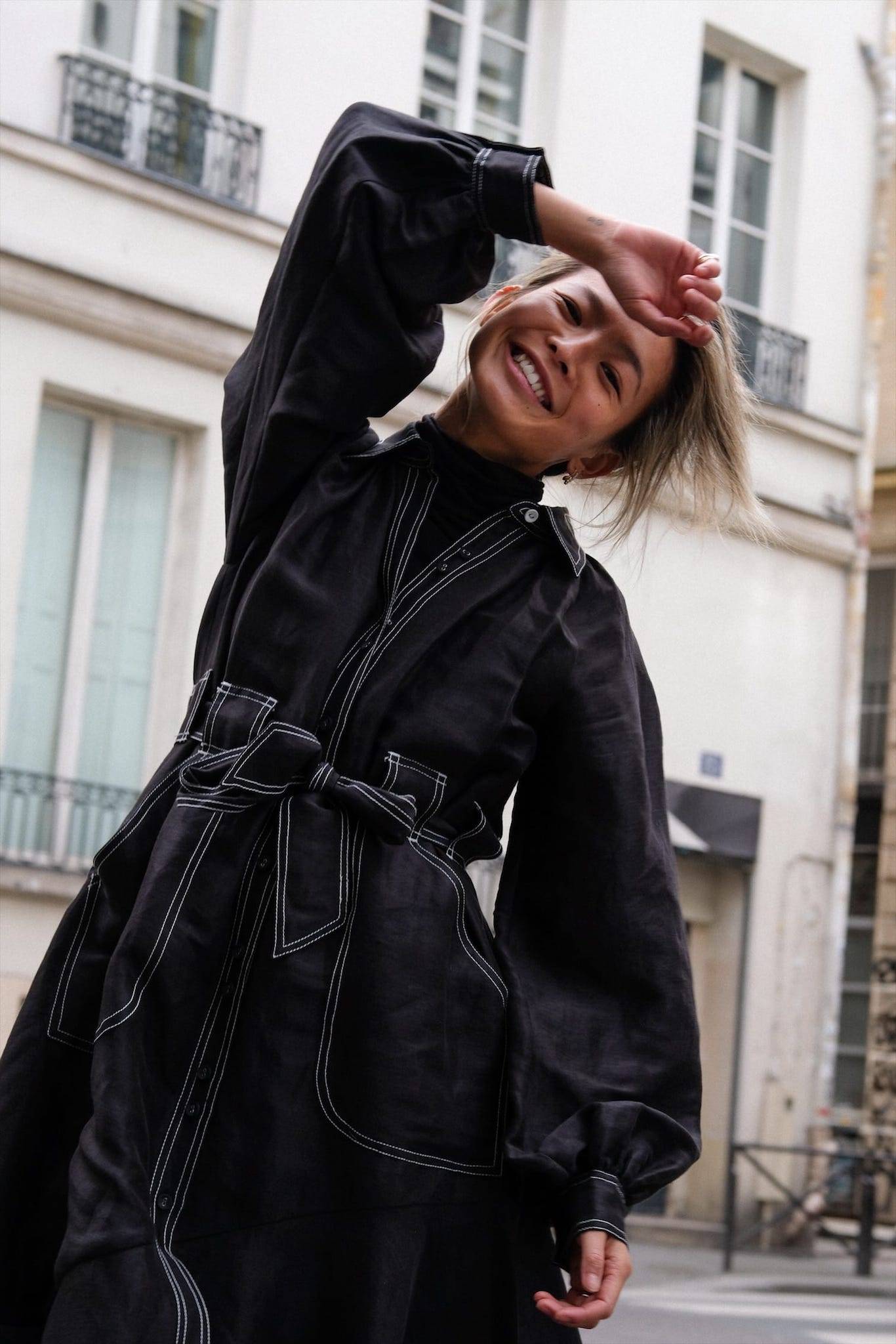 The Giorgio Dress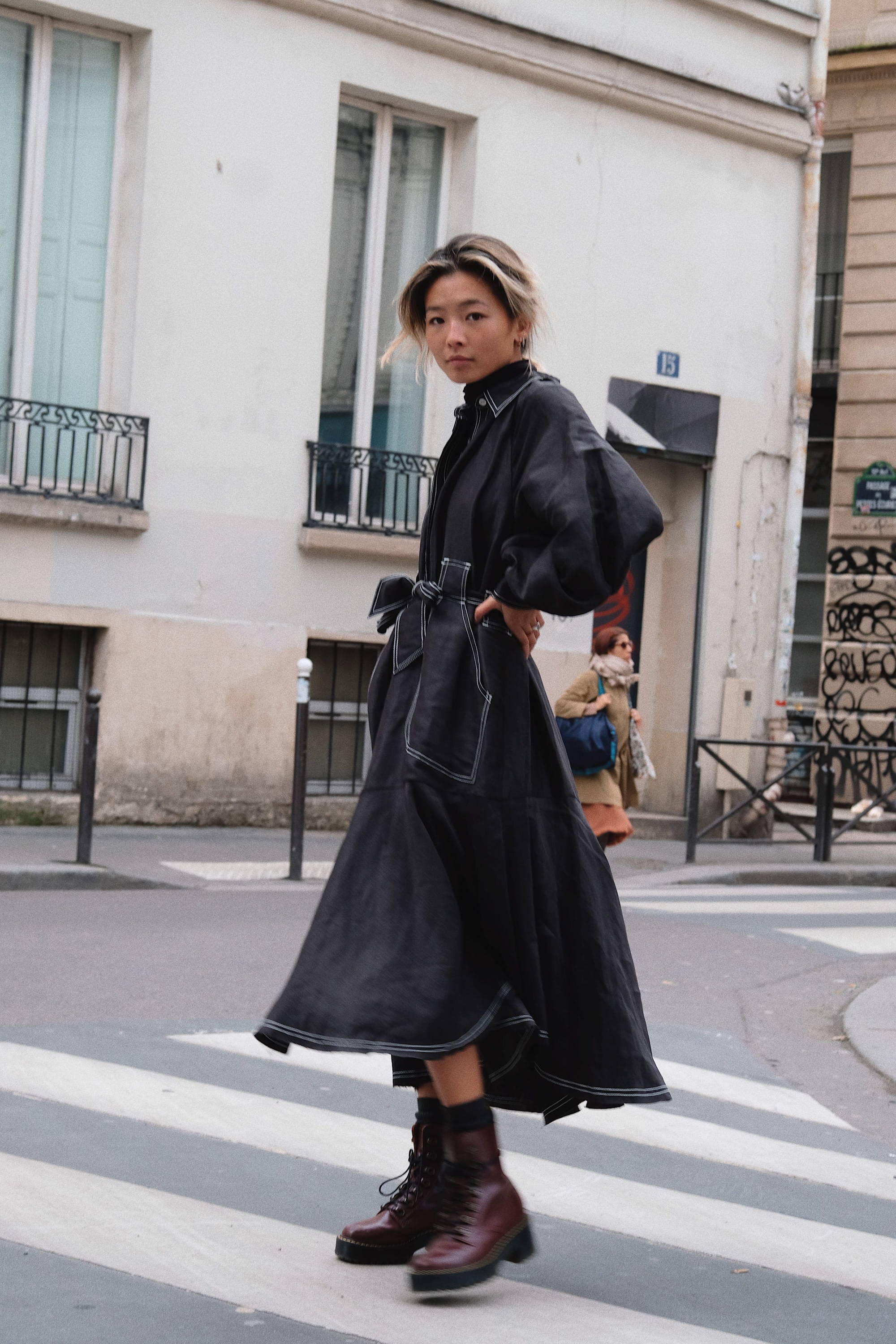 AN ARTIST THAT SPARKS YOUR IMAGINATION
Seeing as we're on the topic of Paris, I love Woody Allen's Midnight in Paris.
BEST PIECE OF ADVICE YOU'VE EVER RECEIVED
Do it with passion, or not at all.
MINIMALIST OR MAXIMALIST
A minimal life is one I aspire for!
THREE WORDS THAT BEST DESCRIBE YOUR STYLE
Spontaneous, confident and…
WHAT YOU'LL BE WEARING THIS SEASON
It's Winter, but I'll be leaving for the Summer shortly. I love being in warm climates, so anything that's airy, light and white.
MOST TREASURED POSSESSION
My jewellery… from my parents, my lovers, my travels & best friends.
NEXT STOP
St Tropez. Yes, I love France.
---
Aje Insider: Yan Yan Chan (@_YanYanChan)
Location: Paris, France
With special thanks to our partner:

---
Aje Insider