Our Story
AJE IS A FASHION HOUSE DEDICATED TO RAW BEAUTY,
TOUGH FEMININITY AND EFFORTLESS COOL.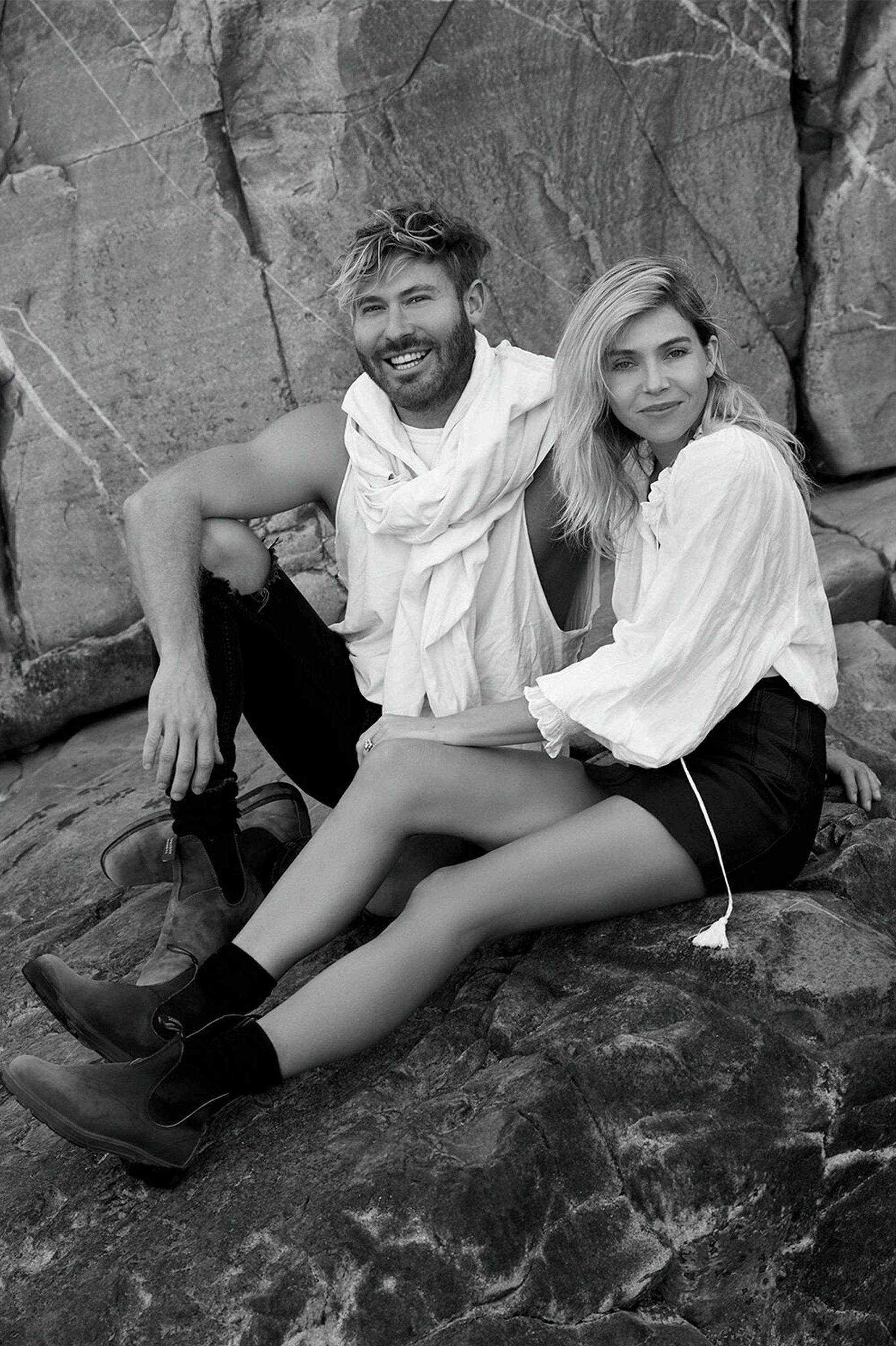 Hailing from two realms of the creative spectrum, designers and best friends, Adrian Norris and Edwina Robinson, created the cult brand in the winter of 2008 to bridge the divide between urban and coastal style.
The duo's coveted creations illustrate a pure reflection of their learnings and background, with Adrian's training at the acclaimed Venetian Art School, Liceo Artistico Venezia, and Edwina's tenure at leading fashion magazine, RUSSH.
Devoted to the sustainability of artisan techniques, the like-minded pair centre each seasonal collection around handloomed and hand-woven fabrications, handsewn embellishments, and hand-painted prints inspired by the rugged beauty of their natural and urban landscapes.
With a vertical business structure, Aje pride themselves on maintaining thirteen stand-alone luxury boutiques within Australia and a thriving online sales platform.
In 2015, Aje signed an exclusive deal with leading Australian department store, Myer, and this partnership saw the brand enter 12 doors over a two-year period.
The brand have since been welcomed to the David Jones family, with their SS17/18 Benevolent collection dropping into 27 stores across the country from 2017.
Coinciding this, Aje also open their doors to the global wholesale market, following consistent international interest from Europe, Asia, the Middle East and United States.